Signatures at 7 Aug 2022 (Including non-electronic)
Friday 18th March, Free the Hounds, officially launch our e-Petition to end greyhound racing in Western Australia. Up until now, the WA government has only accepted hand written, hard copy signatures.
In May 2021 we presented over 11,500 handwritten signatures on our petition to end greyhound racing in WA. This was a huge achievement considering that these signatures were collected during the pandemic. Unfortunately the government advised us that this figure was not representative of the WA population.
Please take 2 minutes to sign our e-Petition to end greyhound racing in WA via the link in our bio.
Thank you to @bradpettittmlc for facilitating this petition, we are so greyt-ful for the support!
And a huge thank you to the 6000+ people who have signed so far! Let's show that West Aussies do not support this outdated, inhumane and unsustainable practice!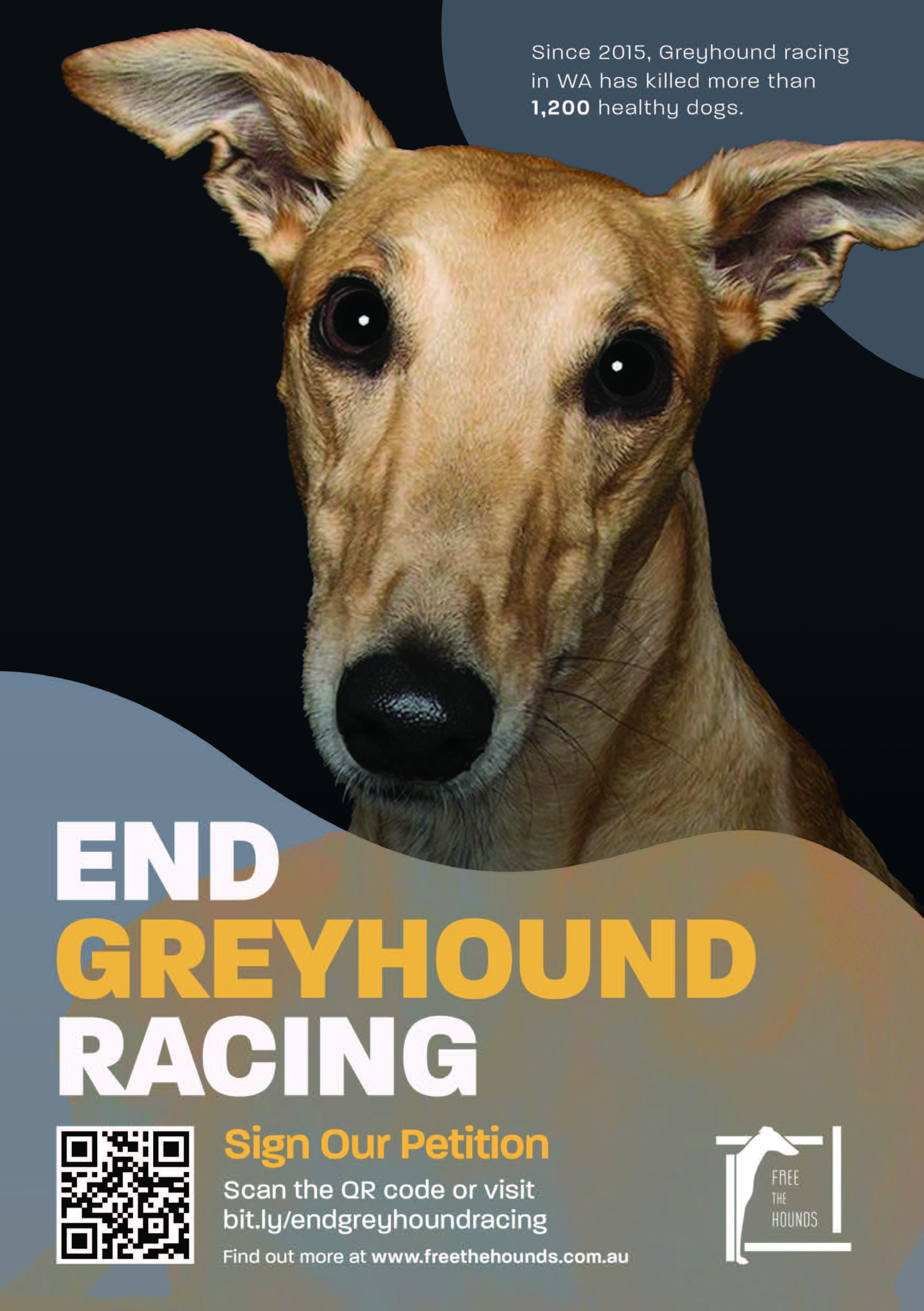 Download the Hardcopy form
Are you holding a market stall or event? Print out copies of our hardcopy petition to have attendees sign! 
Direct Link To Petition: https://www.parliament.wa.gov.au/Parliament/LCePetitions.nsf/($All)/D021F904C89EB4C648258805002B35AC?opendocument
Free The Hounds acknowledges the Traditional Owners of country throughout Australia and recognises their continuing connection to land, waters and community. We pay our respects to them and their cultures; and to elders both past and present.
We are committed to building an inclusive culture that celebrates the diversity represented in our community. We welcome all people regardless of age, gender identity, ethnicity, ability, sexuality, faith, religion, and all other identities represented in our community.